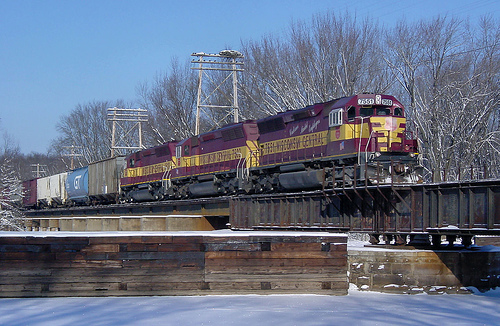 CN/Wisconsin Central General Committee of Adjustment Leadership
updated April 1, 2016
GCA Officers:
General Chairman:
John W. Reynolds, Division 209
1320 S. Webster Avenue Suite 1
Green Bay, WI. 54301
Phone: 920-857-9130
Fax: 920-857-9185
email: jreynoldsblet@newbc.rr.com
Vice General Chairman:
Eric A. Hau, Division 173
W11874 Raube Road
Brandon, WI. 53919
Phone: 920-375-6055
email: erichau@centurytel.net
1st Alternate Vice General Chairman:
Jason Alexander, Division 184
email: jalexanderble184@yahoo.com
2nd Alternate Vice General Chairman:
Steve Moerke, Division 188
email: steven.moerke@gmail.com
Gen. Secretary Treasurer:
Eugene (Shy) Ziegler, Division 173
404 4th Street
Fond-du-Lac, WI. 54935-4557
Phone: 920-602-0573
Fax: 920-273-6004
email: shyzig@tds.net
Alternate Secretary Treasurer:
Tim Foster, Division 173
Post Office Box 33
Eden, WI. 53019-0033
email: blet173@msn.com
Kory Hansen
GCA Mobilization Coordinator/Critical Incident Director
Phone: 920-475-2931
email: k.hansenlr173@gmail.com
Office Manager
Tracy Young
Phone: 920-857-9130
Members of the General Committee:
Steven Surchik, Local Chairman Division 163, Proctor MN
Eric Hau, Local Chairman Division 173 Fond-du-Lac WI and Vice General Chairman GCA
Gary Dalsbo, Local Chairman Division 174 Stevens Point WI
Chuck Schulz, Local Chairman Division 175, Neenah WI
Jason Alexander, Local Chairman Division 184, Schiller Park IL and Second Vice Alternate General Chairman GCA
David Robinette, Local Chairman Division 185, Gladstone MI
Steve Moerke, Local Chairman Division 188, Superior WI
Adam Fenlaciki, Local Chairman Division 209, Green Bay WI
Brian Flaherty, Local Chairman Division 520, Joliet IL
GENERAL COMMITTEE MERGER MEETING was held April 18th & 19th 2012 in Green Bay.
The BLE&T National Division called the meeting to unite the Committees of the CN/Wisconsin Central, Duluth Winnipeg & Pacific and the Duluth, Missabe & Iron Range. A new Committee by-laws were formed and elections held. John Reynolds was elected to a new four year term as General Chairman. Please
(CLICK HERE)
to view a photo montage of the meeting.